I live in Canterbury, but I had to come to Lisbon (Portugal) as external examiner and, against my expectations, I found myself locked in the country. As we have a house in Sintra, my wife and I decided to isolate here. We even have a little garden that helps us feel we can breathe fresh air without going out of bounds.
As the weeks pass, we share a sense that the world is increasingly an external domain. We speak regularly to our friends everywhere around the globe and we work away busily by email. But our companions' presence is somehow increasingly optional. Speaking to them on WhatsApp feels like a kind of suspension of disbelief; as if we were temporarily part of a French film. In short, a cloud of distance has come onto our world. Outside, the streets are deserted and, if a man enters our street walking a dog, the neighbour next door phones over to discuss whether this might be a prospective thief! In truth, it could be—why not? Such people must be feeling the brunt of the crisis more than us, who receive a salary at the end of the month, and who just switched seamlessly onto online provision.
The number of dead people mounts daily but, judging by the local news, it seems like all is worse elsewhere. The newsmen are careful not to encourage panic, so they are cooler when reporting about their own country. As the days pass, however, my friends and I have a sense that something weird is happening in Portugal—way beyond Covid-19. It is really strange! We all feel it, but none of us really knows quite how to explain it. As soon as news about China, Italy and then Spain started mounting, the Portuguese population opted for isolation by themselves: no jokes, no doubts, no surprises. Here or there some idiot performed his false attempt at liberation by trying to go to the beach, only to be stopped by the National Guard. But, on the whole, the population just knew what to do. And then, to our great surprise, the government seems to be staffed by sane, honest people, who turn out to be on the whole prepared to take on the challenge. The President too is utterly competent and has known how to demonstrate that he actually is there for the people. Then, the economy has never been better since the 1960s; Portugal has managed to shake off the debt that the creditors (mostly from northern Europe) inflected upon it in order to pay for their losses in the 2008 crisis.
Yes, the national health services are not what they should be, the specialised equipment does not arrive here as soon as it should (Portugal is on the other side of Europe and material is often redirected on first landing in Frankfurt or Amsterdam), and old people's residences are particularly threatened. But there is a body of new, young and competent nurses and doctors; the age-old charitable institutions are working full steam ahead; the local councils are being responsible; and the military have taken a visible front role in dealing with disinfection, old age homes, and feeding the homeless.
What is strange about it all is that, for once, the Portuguese seem to share a feeling that there is nothing wrong with them when facing this crisis. Yes, the crisis is horrid, they all know that; but no, there is no problem with the Portuguese. So when the abject populists from northern Europe turn their racist venom upon southern Europe, our Prime Minister is the first to raise the voice and say: to hell with it, if this is Europe, who wants to be in it? After all, he and his Finance Minister are so respected internationally, that their voice surely counts for something.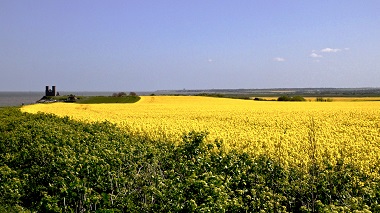 My drift is: the world is changing; the old tricks are done with. In the UK, Boris Johnson did not have the presence and statesmanship of the politicians from southern Europe (Conte, Sanchez, Costa), whose honest words will be remembered in future for their sanity and competence. He too is isolating, however. Yet, from the depth of his misery, he finds the means to say yet another of his (what to call them?) "jokes", for that is essentially what he spouts out. Visibly affected by Corvid-19 infection, the leader of the Tory Party came out on television to declare that, after all, there is such a thing as society.
Now, this is an event that no social scientist like myself should fail to notice. Some of you are too young to remember Mrs. Thatcher declaring in the 1980s that "such a thing as society" did not exist—what there is is individuals and families, she claimed. This was the philosophical foundation of the political ideology that she promulgated and that people like Reagan perfected throughout the past three decades. For all this time, Boris' party, Boris' news outlets, Boris' schooling system, and Boris' upper class friends, have been destroying the infrastructure of British institutions on the basis of this theory. Yet now, when the world finally touches them within their privileged lairs, the Tory Party comes to tell us that, after all it had been lying. Mrs. Thatcher too, the politician responsible for some of the least conservative, more revolutionary, and more destructive policies ever enforced in Britain, turns out to have been a liar.
Now, if you ask me as a social scientist whether I believe that "there is such a thing as society", from the depths of my ivory tower in Sintra, amidst my books, I will tell you that this is a really good question to discuss. I will tell you that the notion of society that moved the social sciences throughout the twentieth century has exhausted itself long ago and is in need of re-founding. But what I will not do is agree with Mrs. Thatcher and Boris Johnson that we are not co-responsible for other human beings, that we are not dependent on each other across the world, that we can use public money to subsidise wars abroad so as to sell our guns (as this government has been doing), that to leave those who suffer to suffer on their own away from our borders, is simply the logical thing to do.
As we isolate, life feels like we are all closed behind our front door. But, as the monastic orders discovered at the time of the French Revolution, the world is not that distant—it moves significantly on the other side of our walls. Tonight, as I close my shutters, my young nephew, who is a medical doctor, prepares to go back to his shift in Lisbon's central hospital. He will most likely be isolated from his loved ones for the duration of the crisis. The world outside is changing. We do not know what will happen after the crisis—it is too soon. But we do know that things will not be the same. Who can now claim, even when shielded by Boris' famous smirk, that a privatised health system can do the job? Should we not be worried about chlorinated chicken and expensive and sub-standard chemicals too? Should we continue to promote wars in the Middle-East and in Africa so as to sell our guns, hoping that the Greeks or the Italians keep the refugees from our shores?
Today, in continental Europe, the countries that most benefited from the 2008 crisis are the ones that have the better health systems. Somehow, Britain, one of the wealthy northern European countries, was one of the few that did not benefit from that boon. We owe that to the Tory Party. As Europe changes, Britain too will follow suit, willy-nilly. If now Boris admits that, after all, he had been lying, and that co-responsibility matters, then perhaps it is time the British public realizes that they must, after all, make their way arm-in-arm with their neighbours.
Joao Pina-Cabral
Sintra, Abril 2020